A Simply
Perfect
Network.

SMATV & Terrestrial
Advantages, properties and details
---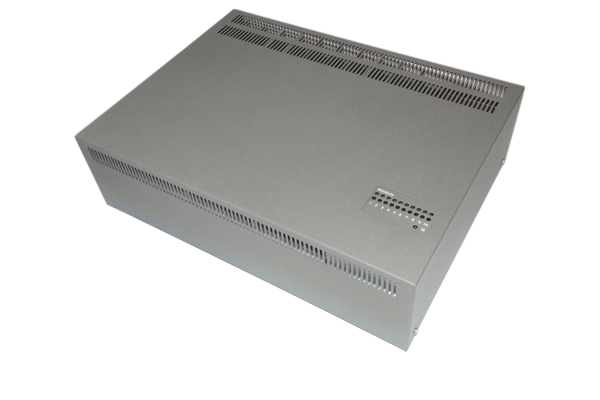 The KAB 1000 headend is a preconfigured unit to convert digital TV satellite programmes in DVB-S format from the SAT IF ranges into UHF PAL channels. They are recommended for smaller SAT GA systems
(SMATV) so that analogue TV devices can receive digitally broadcast satellite programmes.

The device is pre-programmed to the ten most viewed German programmes and is delivered "Plug & Play" ready for operation.

Individual programming can be conveniently performed using a remote control similar to the "on-screen" operation of a satellite receiver.

The integrated intelligent input splitter enables flexible allocation to one of the four SAT IF ranges on the respective converter tuner by software control.

The output allocation of the PAL channels is freely selectable within the UHF area in the adjacent channel spacing.

Via an auxiliary input, local DVB-T and UKW programmes can be fed, e.g. with the DELTA multiband amplifier MBA 430 N.

Given its compactness, simple set-up and in particular its favourable price, the KAB 1000 is destined for the quick and very inexpensive reanalogisation in SAT antenna systems of hostels, guesthouses and residential buildings.
The KAB 3000 headend system is phased out.

We can still supply individual system components from stock for replacement or retrofitting requirements. Further modules, if necessary for a project, are available on request.

We recommend planning and implementing new installations with the KAB 4000 headend system.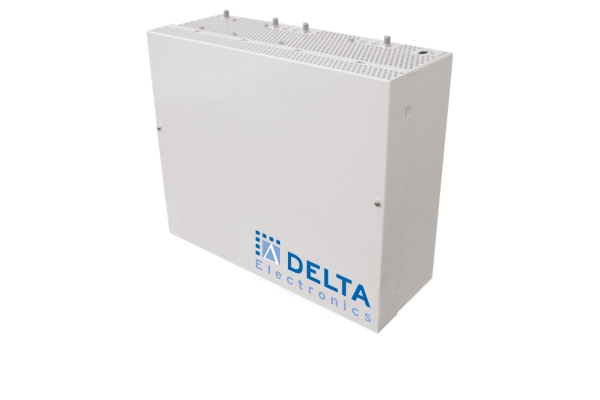 8,4 or 2 slots for Quattro- and Twin-modules
Processing of up to 16 channels or 32 transponders
Collector of the headend 8-way (4- or 2-way) active 47-862 MHz integrated, suitable for adjacent channels
Programming via PC or tablet
Modulators separately adjustable
Energy efficient, reliable power supply unit
| Art. No. | Article name | Item description | PDF |
| --- | --- | --- | --- |
| 57002878 | KAB 4000 B4 | Base unit with 4 slots | |
| 57002156 | KAB 4000 B8 | Base unit with 8 slots | |
| 57002881 | KAB 422 | Quattro-Module: 4xDVB-S2 in QAM | |
| 57002885 | KAB 462 | Twin-Module: HDMI in QAM, MPEG4 | |
| 57003637 | KAB 411 Q | HDMI Single Encoder | |
| 57003639 | KAB 442 Q | HDMI Quattro Converter | |
| 57002915 | KAB 4000 C | Table Control Kit | |
| 57002893 | KAB 4000-W | 19" Angle Set | |
Further product categories
Which might also interest you:
---